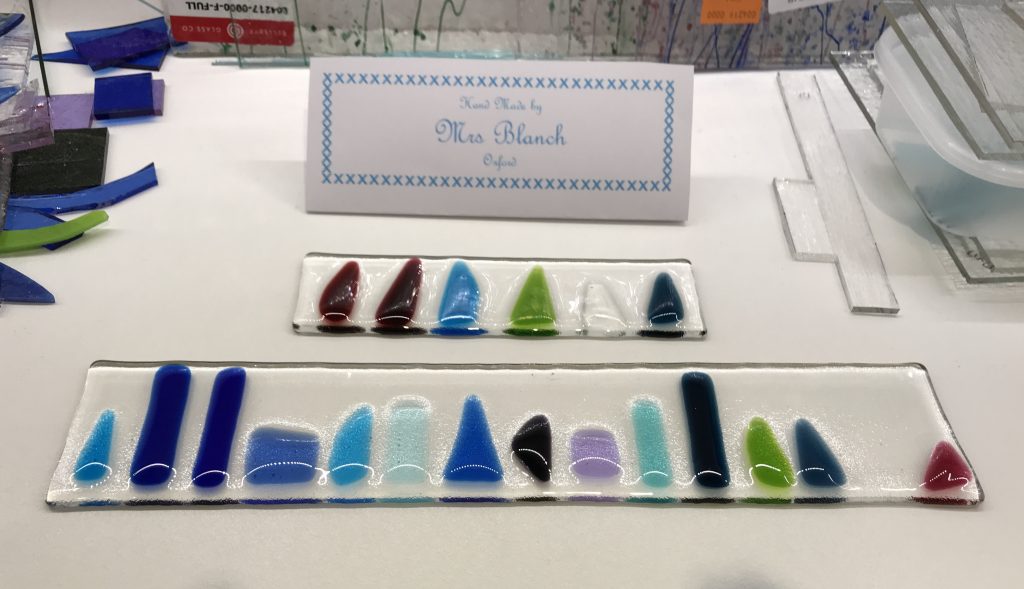 Welcome to Mrs Blanch.
Here you can see where all the fun happens and some of the items I have created from fused glass and lovely fabric.  
If you would like any further information please do not hesitate to contact me.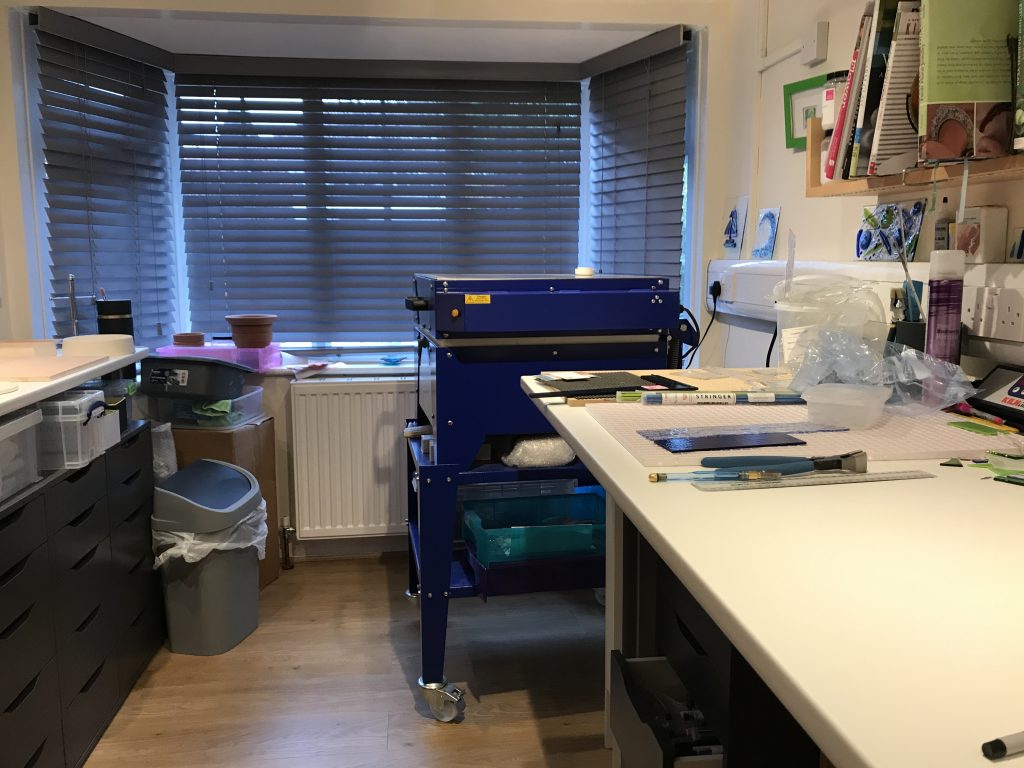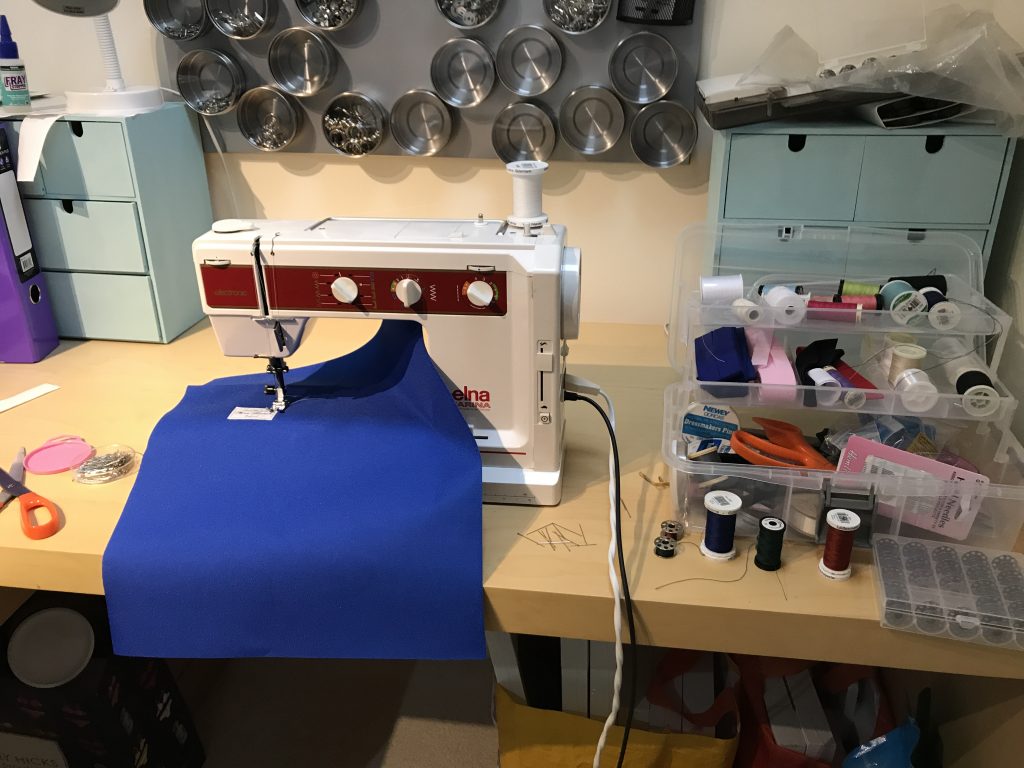 Having lived and worked in Oxford all my life and with my children leaving home I decided it was time to branch out and pursue my interests in crafts.  I started with textiles which I have always been interested in and began creating bags and small items which I started selling at craft fairs.  I have made my own patterns for some of my bags and love the challenge of creating something that is fit for purpose and beautiful to look at. 
I then decided to follow my interest in glass.  I first became interested in glass after having seen artists at Art in Action in Waterperry.  I was drawn to the glass artists during Oxford Arts Week and having bought and enjoyed their pieces decided I'd like to have a go myself.  I did my first glass course in July 2014 with Siobhan Jones in Worthing which I loved.  I then did a couple of other courses with local artists and did a two-day course with Shirley Eccles at Ardington.  During a subsequent trip to Cornwall, I stumbled across a craft fair and a local artist was exhibiting her glassware and we got chatting.  She told me she had started off with her first kiln in her dining room which made me think that anything was possible!  I came home and converted my study to a studio and bought a kiln.  Since then I have had a lot of fun experimenting and trying different techniques.  Although relatively new glass I have learnt a lot from talking to other artists and by trial and error.  The internet has also been a great source of inspiration.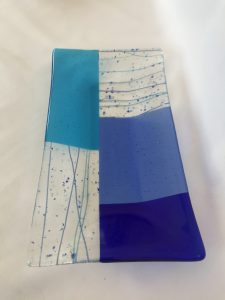 Each piece of kiln formed glass is unique and made using a variety of transparent, opal and decorative glass which is then fused at high temperatures in the kiln. Once it has been fused, it can then be slumped in a mould to form a dish or bowl.
My bags are my other passion and are made out of a variety of fabrics to suit their use.  These make ideal gifts – fill with your favourite toiletries, a first aid kit or a shoe polishing kit to send your loved ones off on their travels or to make their way in the world!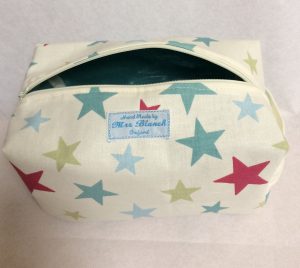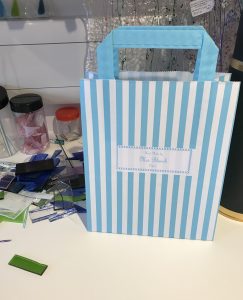 You can find my crafts at sales or email me. I'm sorry but due to the individual nature of my glass pieces it is not possible to send them via mail at present however, if you are local you can collect them in person or visit me at one of my fairs.  I am very happy to send out my jewellery pieces and textiles by post. Please state the reference number so that I know which piece you are referring to.
Pendants are supplied in an organza pouch but if you would prefer a gift box these can be supplied for just £1 extra.  Cuff links are supplied in a gift box.